August 21st, 2013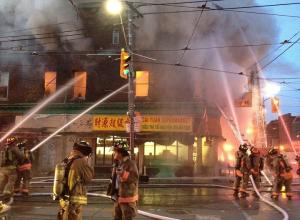 The painting of the Chinese market at the corner of Gerrard and Broadview was done a few years ago which I called "Market Day" (featured under streetscapes). I was recently told that the building burned down in July of this year and I was able to verify this online.

I am really sorry to see this landmark go.

photographs and details can be seen online using the byline - fire at Broadview and Gerrard, Toronto.